Miura store, which is painted-double story wooden house, is a representative merchant architecture that is known as a construction built in Kochi in the middle of Taisho period and also introduced in a book "Japan Modern Architectural Directly" (edited by Architectural Institute of Japan). Eaves with thick plaster painted in all black-colored are very unique and high three-layered eaves are extended to four directions like first and second floor of castle walls, and faded black walls emphasize the stateliness of this architecture and make visitors feel its dignity. Before the war, it is known that Miura house was trading Japanese traditional handmade paper and its raw material such as hybrid mulberry tree and oriental paperbush to even the Korean Peninsula. Susaki, as a naturally and geographically good harbor, flourished to be a distributing center, and Miura store was one of wealthy merchants. Miura house was built at the corner of the street and prospered by selling paper and woods produced around Susaki. High lacunar with plaster still retains the relic of wealthy merchant.
Former Miura House's Room Layout Map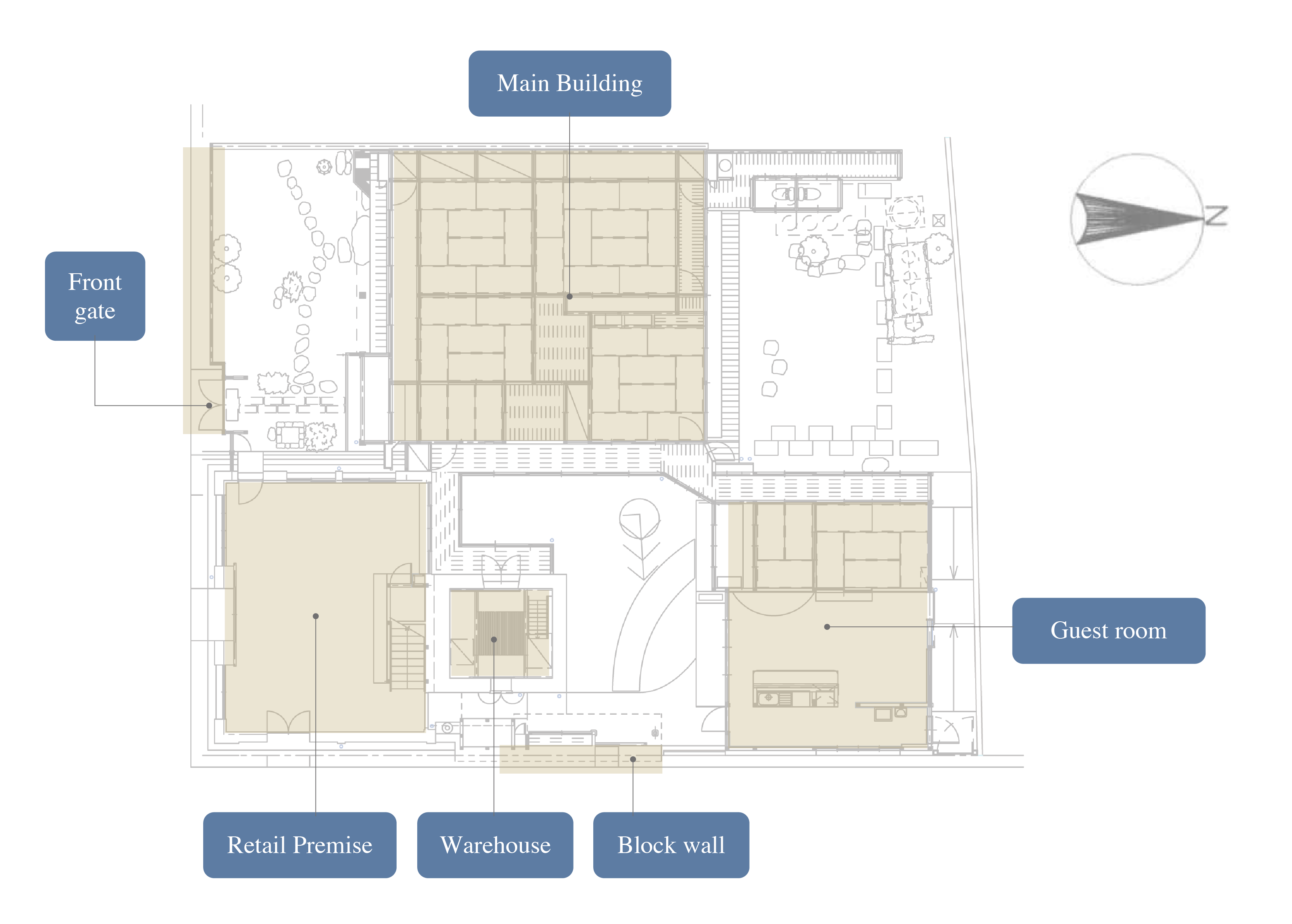 ※1 Roof tiles separating from the middle are frequently seen at the coastal villages in Kochi Prefecture. This is Tosa's traditional roofing method to deal with east and south-bound gale.
※2 Nuriyazukuri (type of house composition which has relatively thin wall but effective to prevent fire), the house composition style distributed widely, is named so because of plastered columns. In general, its color is white, but for former Miura house, plaster is mixed with soot to make its color black.